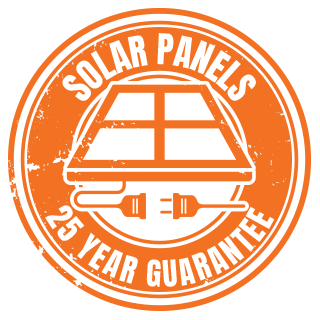 Our Solar Power Production 
When you choose to utilize solar power for your energy needs, you are making a long-term investment. When you switch to solar with the experts at Guthy Solar Group, we will guarantee our panels for 25 years. The solar panels we install provide exceptional solar power production, and we promise that you will get the highest level of energy production for a minimum of 25 years with our system. In order to ensure your system works as it should, we continuously monitor and maintain the solar panels we use to outfit your home. If something should break, we can fix the problem for you and reimburse you for any savings that were lost due to the problem. Our goal is to provide you with 25 years of clean, incredible solar energy, worry-free.
Your Return on Investment 
Thanks to our extensive monitoring process, your solar energy system will be watched very closely to ensure if there's ever a problem, it is fixed quickly and efficiently. We provide this service to guarantee your solar energy investment will provide you and your family with a long-term payoff. By choosing Guthy Solar Group for your solar energy needs, we promise you will receive a superior solar energy system installed by a professional team who cares about the investment you're making. Our systems are rigorously tested, and only the highest quality components are used to ensure extended performance of your solar panels and energy system.
---
Contact Guthy Solar Group today to learn more about our solar panel guarantee.